Fire Clean Up Truck Ready to Roll
12/18/2017 (Permalink)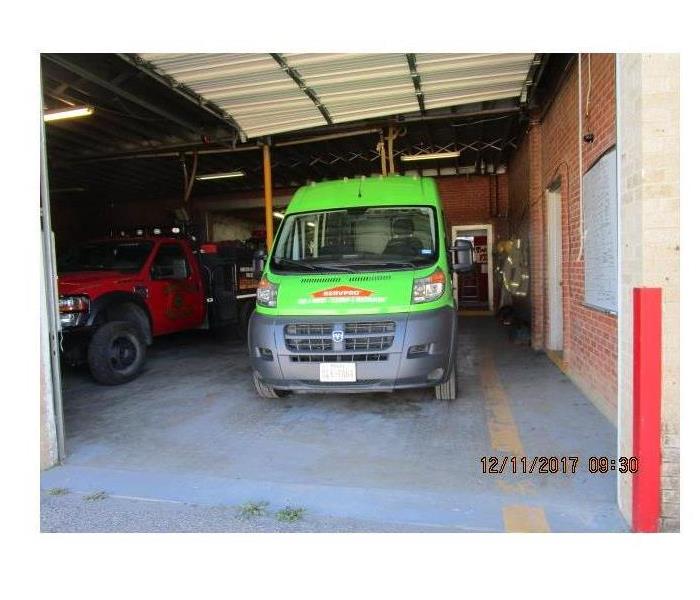 Running with the fire trucks...or maybe just parked there for a small non-fire job. OK, it's the latter one.
Fire Clean Up Crew
Actually there for a small job - we are just pulled into the bay to be near the door where we were working on a small job for the fire department.
The real fire fighting truck was positioned nearby behind the building.
We are available to help with fire clean up after the fire fighters have the fire situation non-existent anymore.
Water damage can often be one the first damages needing addressed in a fire.
Fire trucks bring lots of water to the scene and things will get wet!
Trust SERVPRO of Waco to help you through the mess caused by a fire.