Coryell County Wildfires
2/14/2019 (Permalink)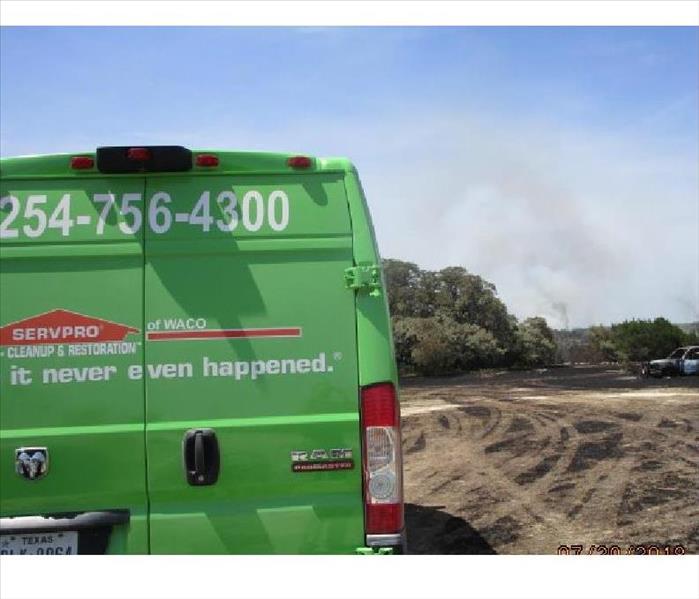 Wildfire damage from in front of the customer's home. The fire damage continues off in the distance.
In July 2018, we assisted a family whose property was burned in the wildfires between Gatesville, TX and Copperas Cove, TX.
The drive out on the country lanes to get to the home was ominous. Everything was burned and fire trucks were still returning to the area to get more water for further up the line.
This may have been the most unsettling drive to a job site we ever experienced. Arriving at the customer's property/home and turning down the lane with everything around burned up was very different. It made one feel very alone.
The firefighters did an incredible job saving the family's home from severe damage and saving all the contents of the home. The fields and a couple of sheds did suffer severe damage.
SERVPRO of Waco was able to clean up the fire damage on the inside of the home pretty quickly.