Weep Holes
7/25/2021 (Permalink)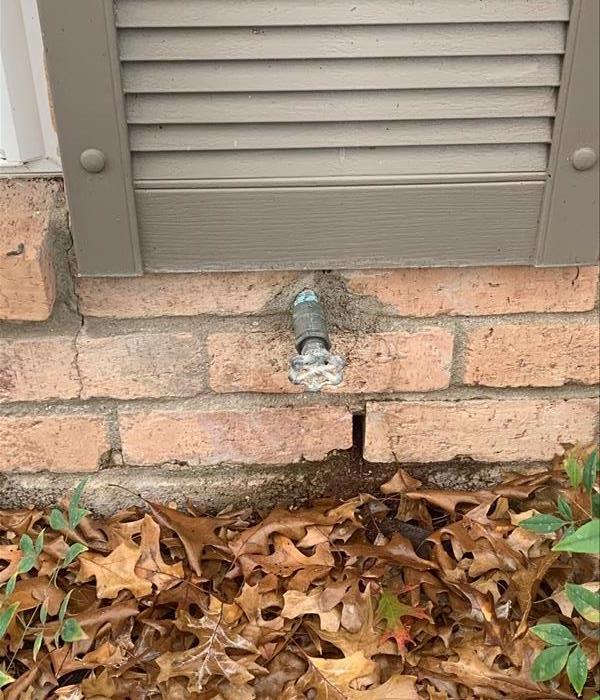 Dampness and water from spigot (or hydrant to some folks) getting into a home through the weep hole at the wall bottom brick line.
Weep Holes...two way drains in & out of the building??
Brick homes built on slabs all have "weep holes" These apparently let moisture (vapor) out from behind the brick and offer some expansion room for any movement.
Whyever they are there...they are there.
Normally these look very dry and are not a problem.
When ground water or water from a plumbing situation gets into them, they becomes drains into the building.
Nothing should be above the base concrete level below the brick line. The further down from the brick line the better.
NO MULCH OR ANYTHING SHOULD REACH THE BRICK LEVEL AT THE BOTTOM OF THE BRICK WALL.
Rain water damage which occurs when water enters through these holes is usually classified as ground water...and insurance rarely covers the water damage. A pipe leak would probably be convered.
SERVPRO of Waco, a restoration company, has helped hundreds of folks in the greater Waco and Central Texas area with water damage clean up and restoration issues for over 20 years.
We have the experience and state of the art training/tools to make sure the job is done right...and fairly.
SERVPRO of Waco...there's only one!
(254) 756-4300