Water In and Water Out
10/15/2021 (Permalink)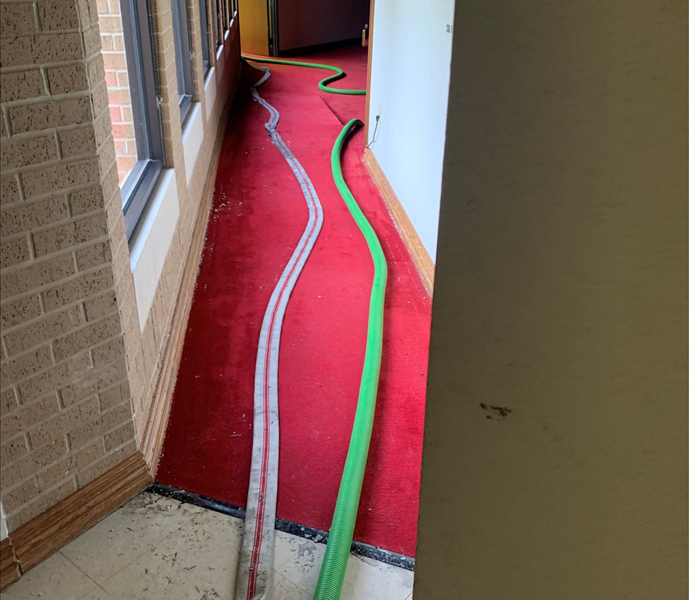 SERVPRO of Waco began fire damage restoration service with emergency water extraction as soon as the all clear was given to enter the fire scene.
Most large fires are put out with water.
In this fire, in Waco's Parkdale Viking Hills area, firemen extinguished a fire started by a lighting strike on the fourth floor level.
The fire department grey hose was left in place afterward for a while in case of flare ups. Seemed like a great idea to us.
SERVPRO of Waco, a fire damage restoration company, was called in while the fire was underway. As soon as the all clear was given, SERVPRO of Waco began water extraction and debris removal of the affected areas.
The green hose pictured is our hose carrying water extracted from the scene back out of the building.
While one office in the building needed relocated, the building was quickly made ready for normal functions, with a little adapting of course.
SERVPRO of Waco has been helping folks in the greater Waco and Central Texas area through fire damage restoration for over 20 years.
Let us help you.
SERVPRO Of Waco...there's only one!
(254) 756-4300